Learn how our Members save money
Beat inflation by saving 67% on market prices.
Mix and match treatments to get flawless skin on your terms.
Track your progress using 3D modelling skin analysis technology.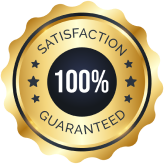 Members' Treatments
Best results are seen when you target your concerns through different treatments
Every treatment below is included in your membership for 1 credit ($169 per month)
*Recommended treatment frequency will depend on your skin goals and mix of treatments
How It Works
/01 Skin Analysis
Meet with one of our medical aestheticians for a complimentary skin analysis using our 3D modeling technology.
/02 Customized Treatment Plan
Receive a treatment plan based on your skin's current condition, your goals, and your budget. 
Be sure to let our team know if you have any big events coming up - let's accelerate treatment to get your skin flawless by the deadline!
/03 Glow Up!
Get your treatments. Use your credits when you choose, any treatment you need, no matter the price.
Find Your Fit
Use our skin assessment below to get personalized recommendations a special offer at the end!

Every Treatment For 1 Low Price
Don't know what membership is right for you? Have a big event or vacation coming up? Book now and our team will guide you!
Maintenance
6 treatment credits per year / or 1 treatment every 2 months

Skin analysis every 6 months

Save 10% on products (ZO, Jane, Alastin)

Save 20% on Coolsculpting & laser hair removal
Book Now
$99 per month
Prevention
12 treatment credits per year / or 1 treatment per month

Skin analysis every 3 months

Save 15% on products (ZO, Jane, Alastin)

Save 25% on Coolsculpting & laser hair removal
Book Now
$169 per month
Restore
24 treatment credits per year / or 2 treatment per month

Skin analysis every 3 months

Save 20% on products (ZO, Jane, Alastin)

Save 30% on Coolsculpting & laser hair removal
Book Now
$299 per month