Laser Hair Removal Hull Body (Get a Quote)
"They made me smooth -
all over."
Comfortable and effective full-body laser hair removal that you can afford!
Join our over +20,000 clients and be hair-free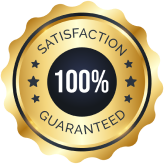 4.9
on Google (140 reviews)

Real people. Real results.
After treating over 20,000 clients across our two spas with successful and pain-free laser hair removal, we understand your questions and concerns.

"Will it work for my skin type? How many sessions do I need? How much will it really cost?"

That's why we do FREE consultations, test patches and give you a REAL price quote with no strings attached.
Take a look below for more information on treatment areas and our top-tier lasers! Give us a call anytime to discuss your treatment 778-764-0849.
Real people. Real results. Real Budgets.
GET YOUR FREE ESTIMATE
Explore laser hair removal options
Body Part

Men and women

Treatment length

Time between sessions

Face

Full face, upper lip, cheeks, neck or nape and beard lining for men

Brazilian

Includes the butt area as well
The World's Most Advanced Lasers
Lutronic Clarity 2 - Alexandrite

The newest and greatest laser technology. Uses smart sensors and cryogen for extreme comfort and results.

Soprano Ice - Diode

808 nm wavelength uses an icey cold laser that provides cooling through contact with the skin.

Candela Gentlemax YAG Laser

Made for South Asian & Middle Eastern skin tones.
Cool blasts of cryogen make it very comfortable.
Love from our loyal Patients
Why get laser hair removal with Spotless?
We earn our members' trust. Whether you're new to laser hair removal or have had multiple, unsuccessful treatments at another clinic, it's time to book a consultation with us.

/01
Leaves your skin softer and smoother even after one treatment
/02
Our laser can be used to target both small and large areas effectively and efficiently
/03
Minimal discomfort and complementary patch testing
/04
No more time consuming short-term solutions like shaving or waxing
/05
Never cover up again; always be vacation, work-out and night-out ready
/01
Leaves your skin softer and smoother even after one treatment
/02
Our laser can be used to target both small and large areas effectively and efficiently
/03
Minimal discomfort and complementary patch testing
/04
No more time consuming short-term solutions like shaving or waxing
/05
Never cover up again; always be vacation, work-out and night-out ready