Immediately Welcoming Ideal Image Clients
Continue your treatments with the same laser - Candela GentlePro Lasers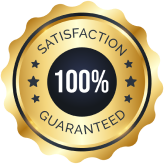 4.9
on Google (140 reviews)

Ideal Image Patients: Don't fall behind on your treatments
We understand how frustrating it can be to have your treatments interrupted by a business closure, so Spotless is opening up more spots to accommodate all Ideal Image patients.
By joining our community you won't lose time on your treatments, and you may reach results faster and more effectively with our technology.
Don't worry, we use the Candela GentlePro too!
Take a look below for more information on treatment areas! Give us a call anytime to discuss your treatment 778-764-0849.
Real people. Real results. Real Budgets.
GET YOUR FREE ESTIMATE
Love from our loyal Patients
Explore laser hair removal options
Length
30 Minutes 

Time Between:
4-5 Weeks

Length:
90 Minutes 

Time Between:
6-8 Weeks

Length:
75 Minutes

Time Between:
5-6 Weeks

Length:
30 Minutes 

Time Between:
5-6 Weeks

Length:
30 Minutes 

Time Between:
5-6 Weeks
Our Laser Technology
We only use laser technology that's effective and accurate to safely remove and decrease unwanted hair.
Every week we see clients walk into our medispa who have tried laser hair removal elsewhere and nearly gave up because of lacklustre results. 
 Alexandrite (755nm): Alexandrite lasers have proven to be the most effective and least painful for thinner and lighter hair. Due to its unique properties, it is primarily suited for individuals with European or Caucasian skin types.
ND:Yag (1064): Nd:Yag lasers operate at a wavelength that is both highly effective and well-tolerated, providing impressive results with superior comfort. This invisible laser is considered safe for all skin types and is a cornerstone of our hair removal services.
What all this means is we offer better results and a better experience than any other medispa in Burnaby, Surrey and the surrounding areas.
/ Our Machines
1. Candela GentlePro Laser  
Recognized as an icon in the laser hair removal industry, the Candela GentlePro Laser is a symbol of trust and effectiveness. This powerful machine is engineered to deliver top-class results while maximizing comfort. Its proven performance and reliability make it a key part of our arsenal against unwanted hair.
2. Lutronic Clarity II  
Taking a leap from the already impressive GentlePro, the Lutronic Clarity II is the embodiment of advanced technology and smart innovation in the field of laser hair removal. Designed for superior performance, the Clarity II operates at a faster pace and ensures even greater comfort than its predecessor. Its standout feature, however, is its smart sensors, which actively monitor and adjust to ensure the quality and safety of your treatments. The Clarity II sets a new standard for efficiency, comfort, and peace of mind in laser hair removal.
The Spotless Hair-Free Guarantee
Spotless takes the guesswork out of hair removal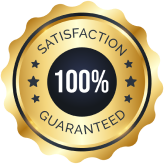 Spotless capitalizes on our clinical experience to determine the most likely outcome for each patient, given several variables stacked against experience and technology. The bottom line is that most patients get the desired results within 18 months of treatments. 
When you purchase a complete laser hair removal package, we will continue to remove any hair left after the package is complete for a nominal fee - regardless of how many sessions it takes. 
80-100% reduction in hair

up to 12 treatments

75% savings
Why get laser hair removal with Spotless?
We earn our members' trust. Whether you're new to laser hair removal or have had multiple, unsuccessful treatments at another clinic, it's time to book a consultation with us.

/01
Leaves your skin softer and smoother even after one treatment
/02
Our laser can be used to target both small and large areas effectively and efficiently
/03
Minimal discomfort and complementary patch testing
/04
No more time consuming short-term solutions like shaving or waxing
/05
Never cover up again; always be vacation, work-out and night-out ready
/01
Leaves your skin softer and smoother even after one treatment
/02
Our laser can be used to target both small and large areas effectively and efficiently
/03
Minimal discomfort and complementary patch testing
/04
No more time consuming short-term solutions like shaving or waxing
/05
Never cover up again; always be vacation, work-out and night-out ready